LVTOPSUN
LVTOPSUN Gel Battery UPS Standby Power Battery/Solar Battery 12V100ah/Deep Cycle/Maintenance Free
Quick Details
Brand: LVTOPSUN Model Number: 6-GFM-100
Cycle: Deep cycle Max DOD: 50%
Type: GEL Capacity: 100Ah
Size: 331
*172*218mm Weight: 30kg
Warranty: 3 years Application: UPS/Solar system
FEATURES
Long Shelf Life
A low self-discharge rate, up to approximately 3% per month, may allow storage of fully charged batteries for up to a year, depending on storage temperatures, before charging becomes critical.
Deep Discharge Recovery
Special separators, advanced plate composition and a carefully balanced electrolyte system ensure that the battery has the ability to recover from excessively deep discharge.
Low Pressure Valve Regulators
All batteries feature a series of low pressure one-way relief valves. These valves safely release any excessive accumulation of gas inside the battery and then reseal.
High Discharge Rate
Low internal resistance allows discharge currents of up to ten times the rated capacity of the battery. Relatively small batteries may thus be specified in applications requiring high peak currents.
Wide Operating Temperature Range
batteries may be discharged over a temperature range of -40°C to +60°C (-40°F to + 140°F) and charged at temperatures ranging from -20°C to +50°C (-4°F to +122°F).
Rugged Construction
The high impact resistant battery case is made of nonconductive ABS plastic. The case materials impart great resistance to shock, vibration, chemicals and heat. Flame Retardant (FR) battery cases and lids are available where the end application dictates.
Long Service Life
Have a design life of up to 8 years in standby applications. In cyclical applications up to 1,000 charge/discharge cycles can be expected depending on average depth of discharge.
APPLICATIONS
UPS power supply, Solar system ,Communication system,auto control system, electrical power system and etc.Product features:Floating charge in this design here lasts for over 12 years.">New alloy recipe sheeting is adopted here with anti corrosion and steady performance Reasonable ratio of electrolyte slows down the corrosion of the recipe, sheeting and prolongs the life service of the battery.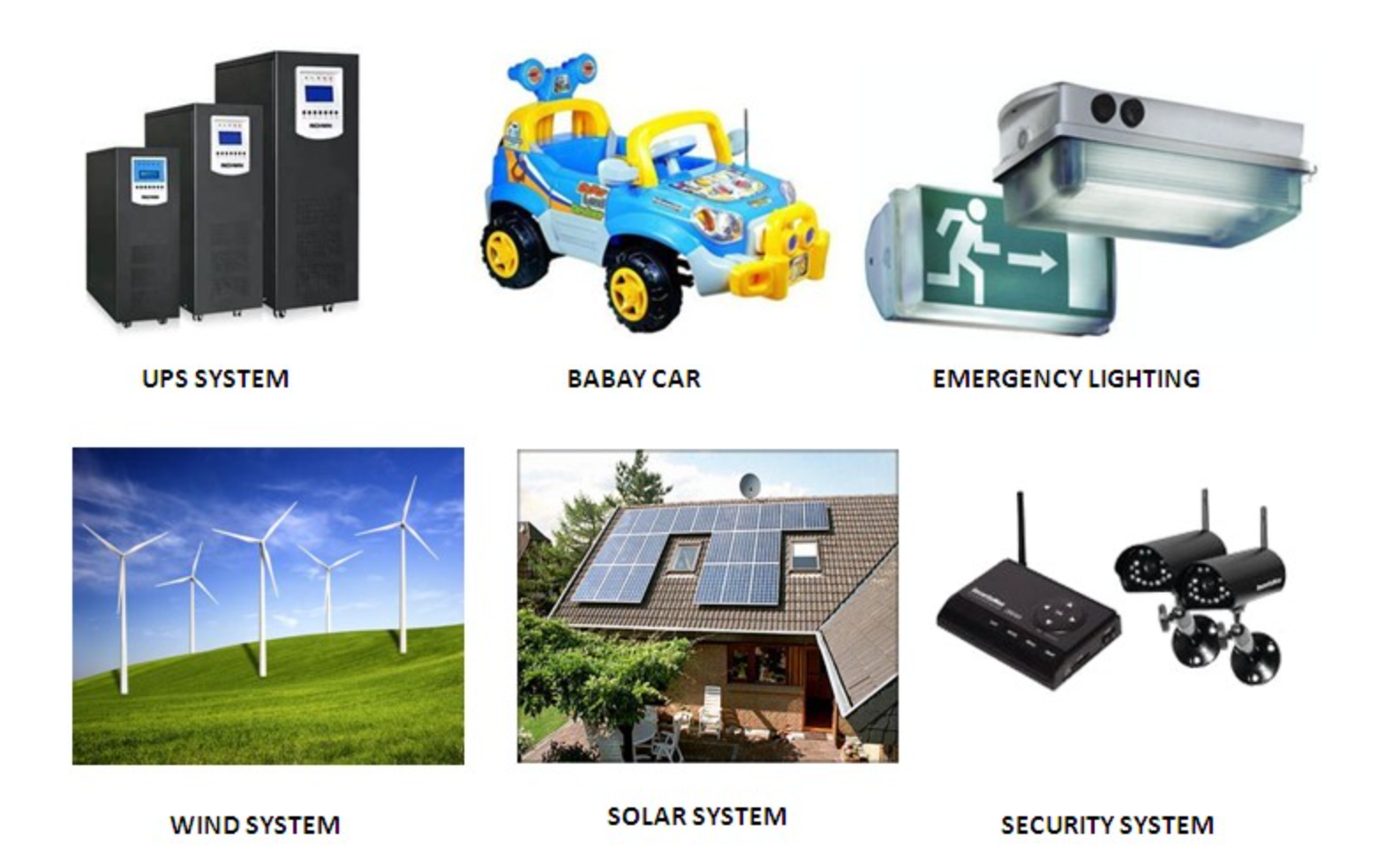 CURVE
Relationship between charging voltage and temperature compensation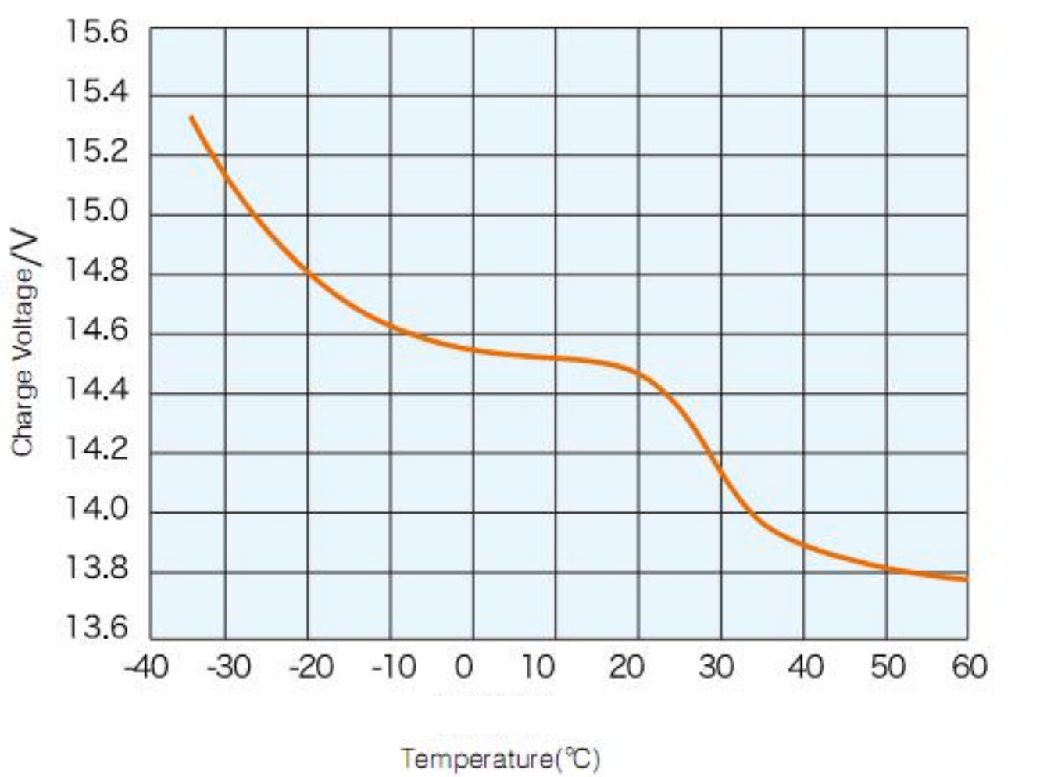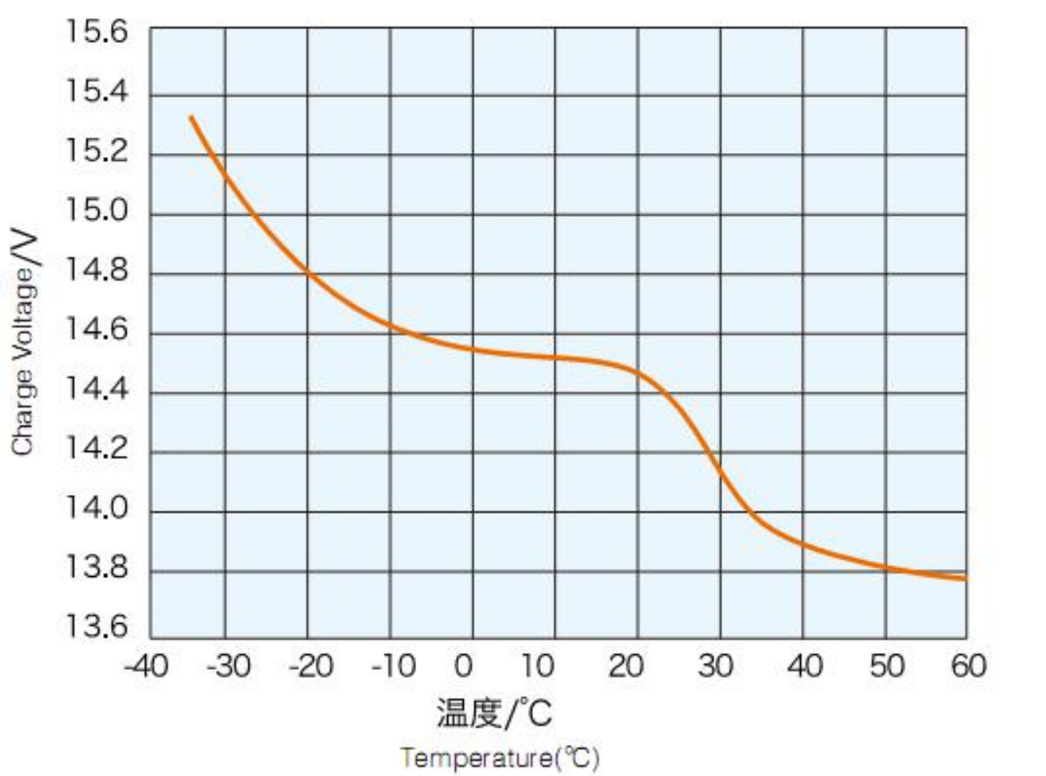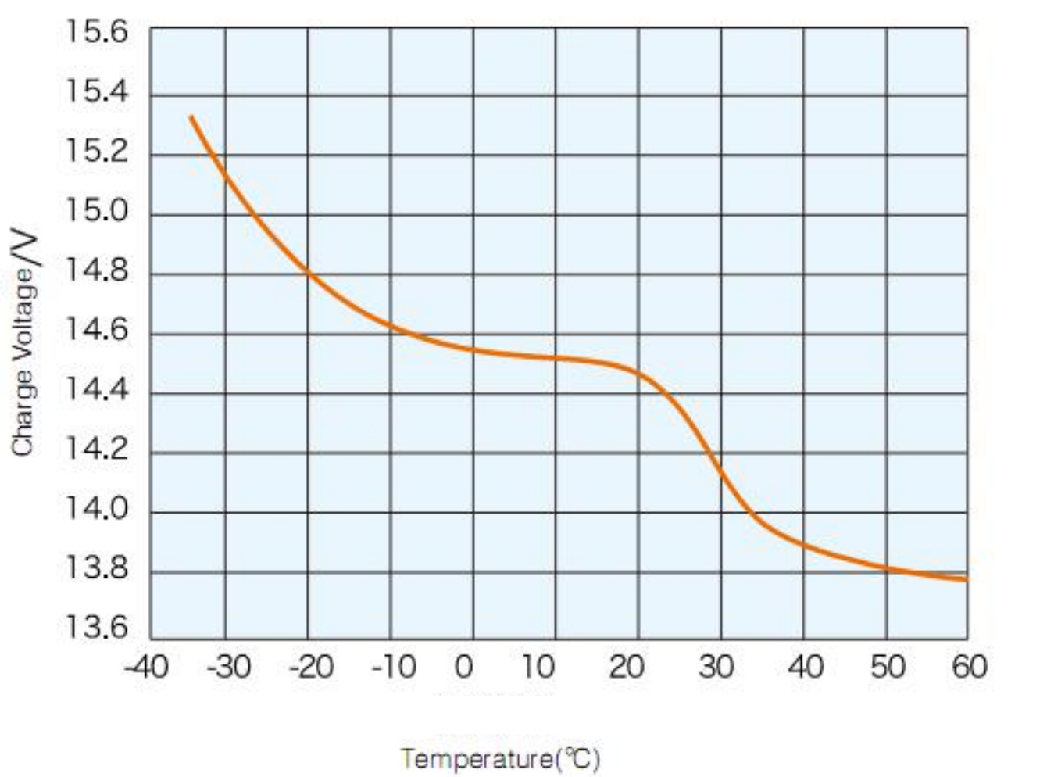 Self discharge of battery storage time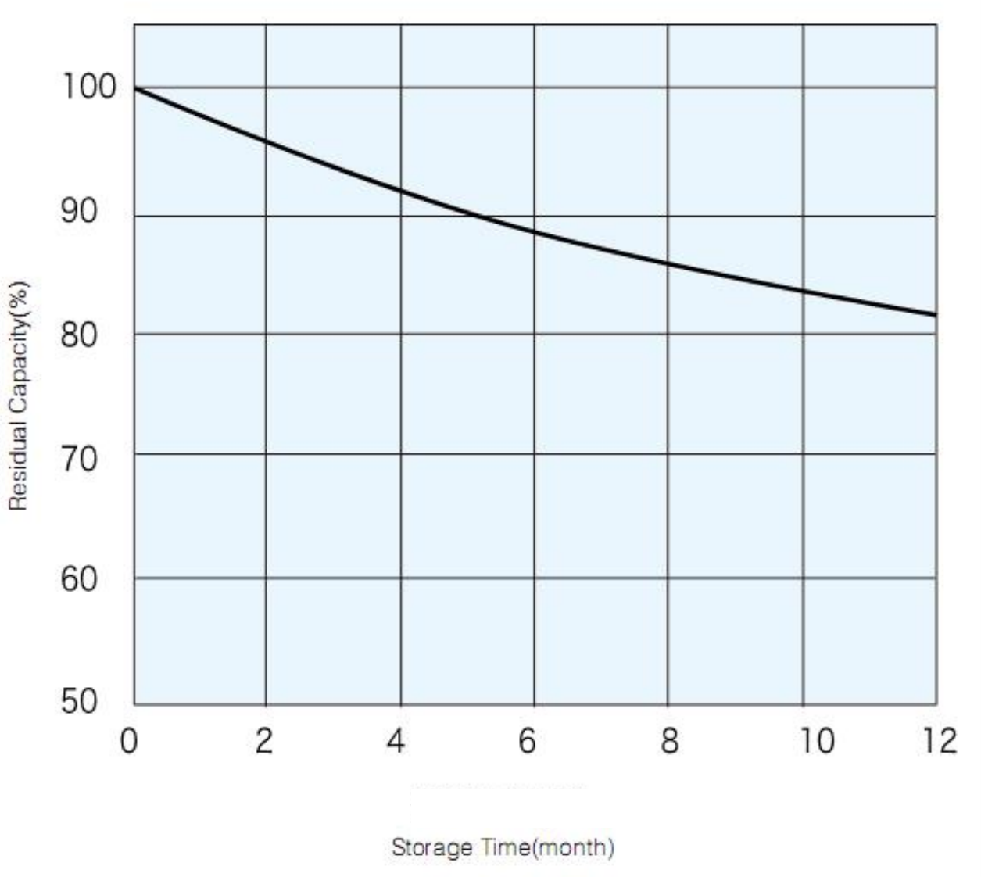 Battery self discharge characteristics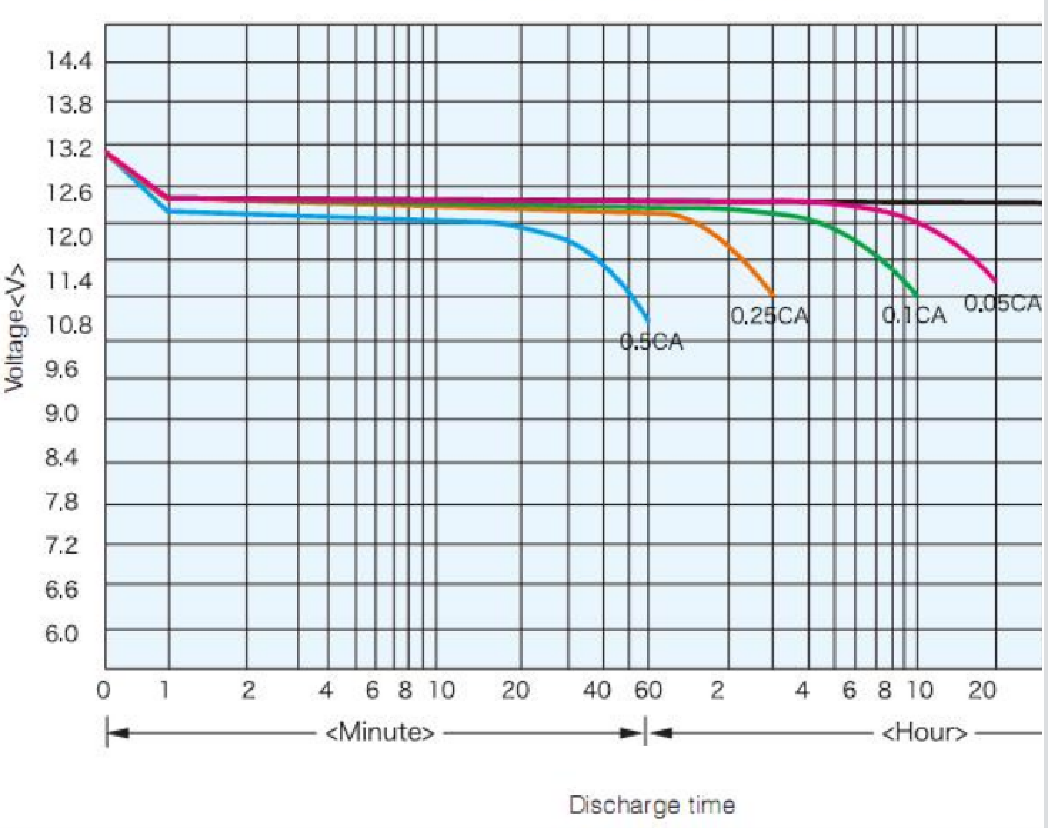 Discharge depth and cycle life of battery